There was a conference last year in honour of Nicholas Kaldor organized by Corvinus University of Budapest.
The papers by the speakers has now been published by Acta Oeconomica in their September issue.
Anthony Thirlwall's paper Nicholas Kaldor's Life And Insights Into The Applied Economics Of Growth (Or Why I Became A Kaldorian) is notable. You can access it here if you can't access the journal.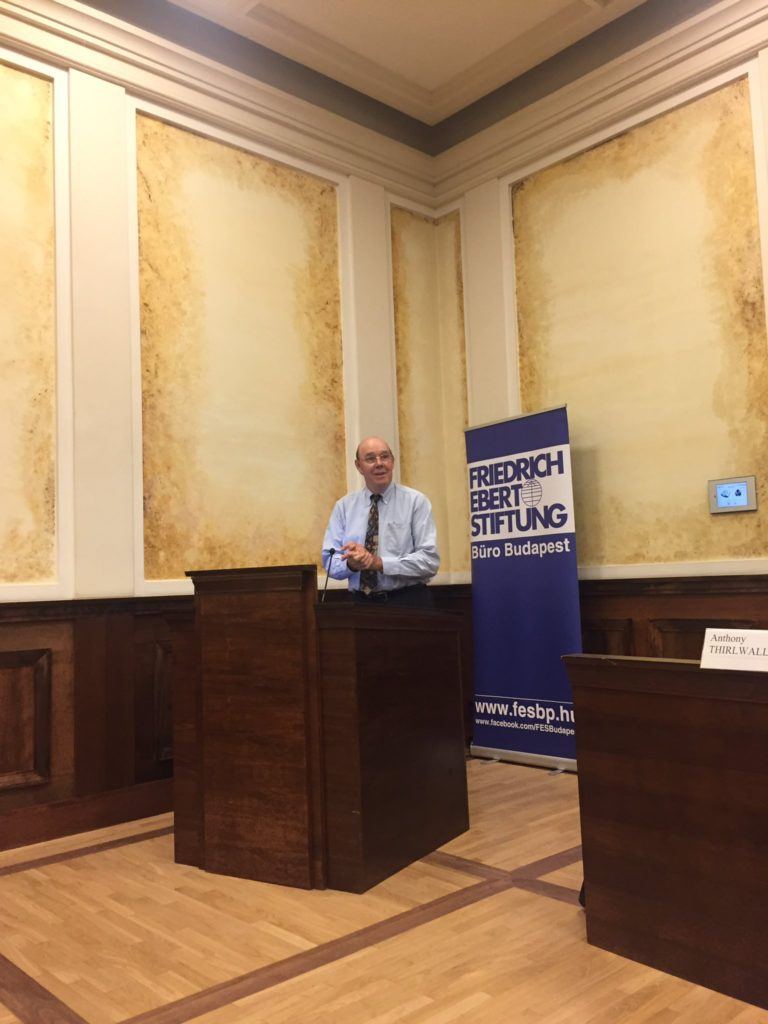 photo via Alberto Bagnai
Excerpt:
The second paper which struck an intellectual chord was Kaldor's address to the Scottish Economic Society in 1970 entitled 'The Case for Regional Policies' (Kaldor, 1970). Here, at the regional level, he switches focus from the structure of production in a closed economy to the role of exports in an open regional context in which the growth of exports is considered the major component of autonomous demand (to which other components of demand adapt) which sets up a virtuous circle of growth working through the Verdoorn effect – similar in character to Gunnar Myrdal's theory of circular and cumulative causation in which success breeds success and failure breeds failure (Myrdal, 1957). This is one of his challenges to equilibrium theory that free trade and the free mobility of factors of production will necessarily equalise economic performance across regions or countries.