Steve Keen was recently on BBC HARDtalk, interviewed by Steven Sackur. It's a nice interview. Sackur asks Keen whether he's contrarian just for the sake for it and Keen comes up with good answers and why economic "experts" cannot be trusted.
At around 11:00, Keen also quotes Wynne Godley and his article Maastricht And All That and calls it the most prescient article ever written.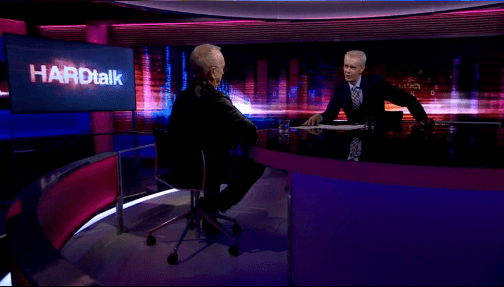 click the picture to watch the video on YouTube.