Louis-Philippe Rochon and Sergio Rossi have edited a new introductory book titled, An Introduction To Macroeconomics: A Heterodox Approach To Economic Analysis. 
Contents
Introduction: The Need for a Heterodox Approach to Economic Analysis
Louis-Philippe Rochon and Sergio Rossi
PART I ECONOMICS, ECONOMIC ANALYSIS, AND ECONOMIC SYSTEMS
1. What is Economics?
Louis-Philippe Rochon and Sergio Rossi
2. The History of Economic Theories
Heinrich Bortis
3. Monetary Economies of Production
Louis-Philippe Rochon
PART II MONEY, BANKS, AND FINANCIAL ACTIVITIES
4. Money and Banking
Marc Lavoie and Mario Seccareccia
5. The Financial System
Jan Toporowski
6. The Central Bank and Monetary Policy
Louis-Philippe Rochon and Sergio Rossi
PART III THE MACROECONOMICS OF THE SHORT AND LONG RUN
7. Aggregate Demand
Jesper Jespersen
8. Inflation and Unemployment
Alvaro Cencini and Sergio Rossi
9. The Role of Fiscal Policy
Malcolm Sawyer
10. Economic Growth and Development
Mark Setterfield
11. Wealth Distribution
Omar Hamouda
PART IV INTERNATIONAL ECONOMY
12. International Trade and Development
Robert A. Blecker
13. Balance-of-payments Constrained Growth
John McCombie and Nat Tharnpanich
14. European Monetary Union
Sergio Rossi
PART V RECENT TRENDS
15. Financialization
Gerald A. Epstein
16. Imbalances and Crises
Robert Guttmann
17. Sustainable Development
Richard P.F. Holt
Conclusion: Do we Need Microfoundations for Macroeconomics?
John King
Index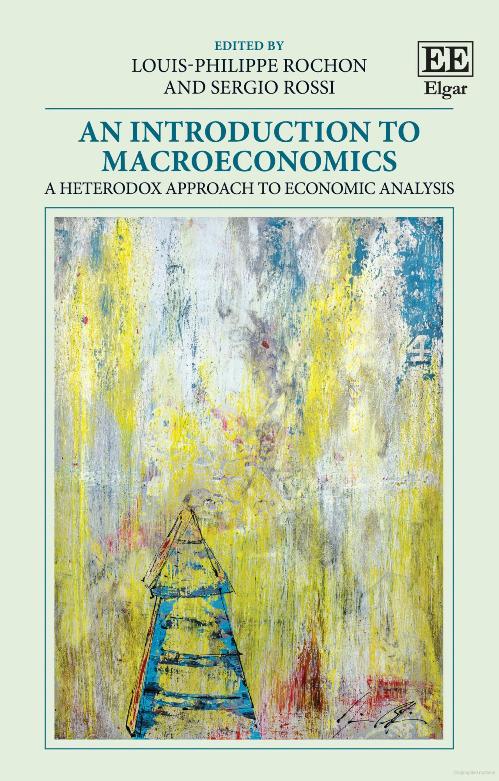 You can preview the book on Google Books here and the publisher's site for the book is here.