"Never trust an economist, including myself", says Ha-Joon Chang in this wonderful video titled, Economics Is For Everyone.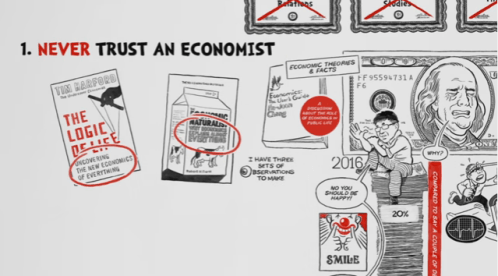 click the picture to see the video on YouTube.
Ha-Joon Chang is definitely sounding like Joan Robinson. In a lecture in Delhi in 1955, she said:
The purpose of studying economics is not to acquire a set of ready-made answers to economic questions, but to learn how to avoid being deceived by economists.
More from her in this post Joan Robinson On Economists