Anwar Shaikh is one of the few economists who had warned about cracks in the foundations of growth of the US economy and the world economy as a whole and that it will lead to a crisis in the 2000s. He has a new book titled Capitalism: Competition, Conflict, Crises. It will be published around February next year.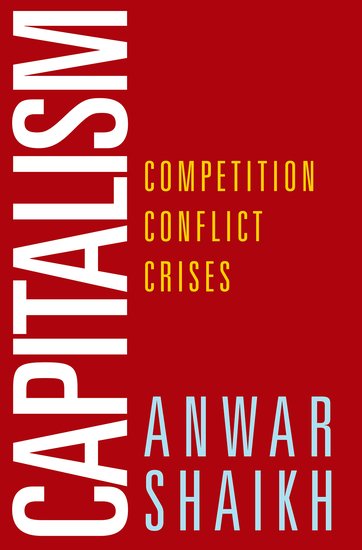 The book and 1024 pages and looks like a huge analysis of all ideas in economics. You can preview the table of contents at amazon.com here. The book is published by Oxford University Press and the book's page at OUP is here.
Anwar Shaikh is a very knowledgeable economist. In an interview to Ian Macfarlane, Wynne Godley says how much he learned about neoclassical economics from Anwar Shaikh. They then put up a paper titled An Important Inconsistency at the Heart of the Standard Macroeconomic Model. Wynne Godley considered it one of his most important papers. I like the paper and want to sometime rework it in a slightly different way to show that neoclassical economics makes no sense at all.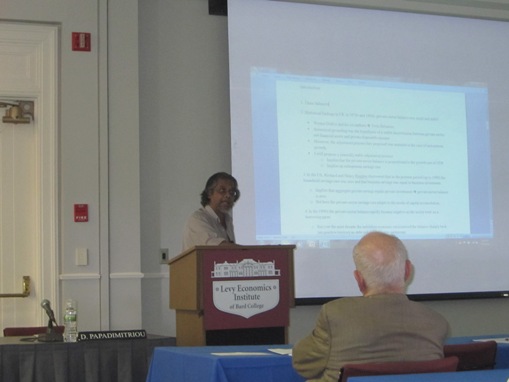 Anwar Shaikh, Levy Institute, May 2011, Photograph by me.