One of Augusto Graziani's best papers was The Theory Of The Monetary Circuit, Économies et Sociétés, 24 (6) (June), pp. 7–36. The paper is available at the UMKC course site here.
One description of money is looking at payments as triangular transactions. Graziani says that for money to exist, three conditions have to be met:
since money cannot be a commodity, it can only be a token money;
the use of money must give rise to an immediate and final payment and not a simple commitment to make a payment in the future; and
the use of money must be so regulated as to give no privilege of seignoriage to any agent
The phrase "money circuit" was actually first used by Morris Copeland – the discover of flow of funds in his book A Study of Moneyflows in the United States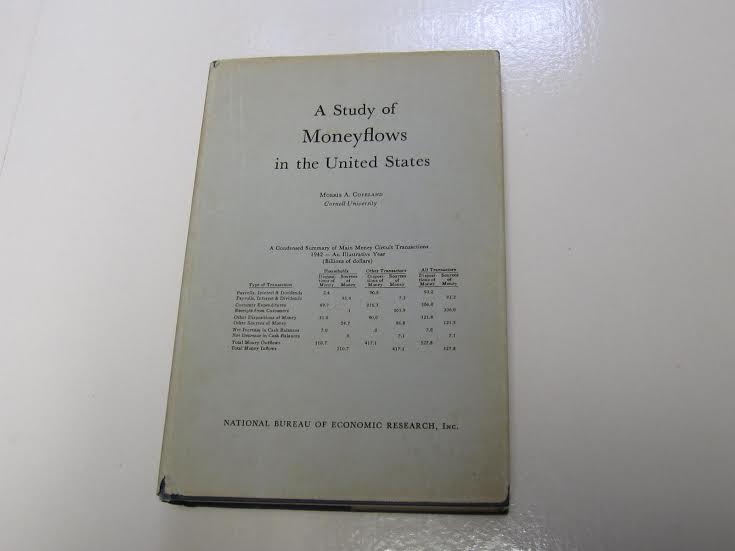 (image credit: Xerxes Books, from whom I obtained the copy)
In his book, he actually draws a diagram of a circuit – on the inside covers and on page 245: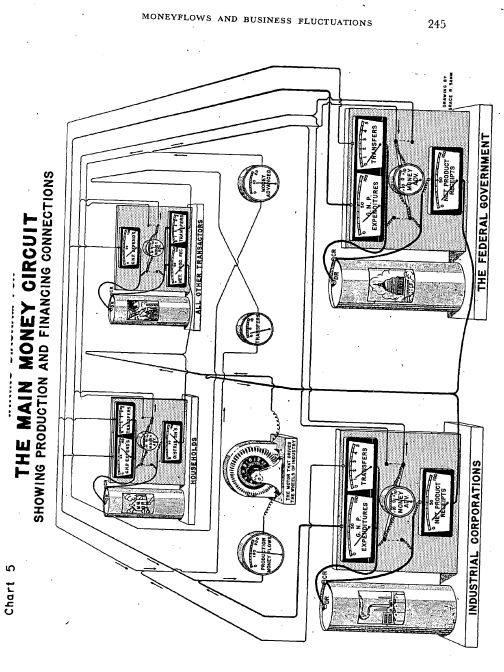 The circuitists' motivation for using the phrase "circuit" was a circular flow starting with credit but Copeland was in total opposition of the usage of the phrase "hyrdraulic/s" and the misleading notions that this latter phrase conveys about money. Hence he proposed the phrase money circuit. Check his book on why this is so for details. I will at some point write about Copeland's arguments.