Here's Joe Stiglitz's talk in the recent INET conference at Berlin on global imbalances: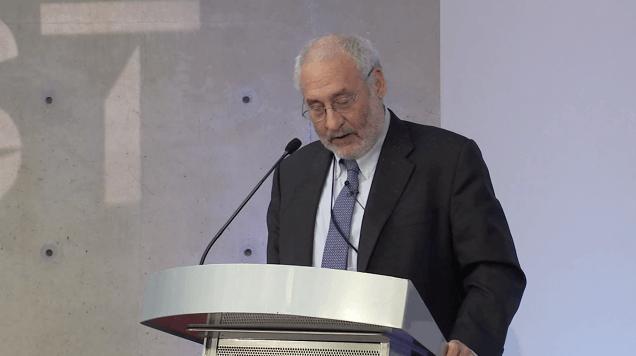 click to watch the video on YouTube
Here's the presentation
Stiglitz makes an argument about causality from trade deficit to fiscal deficit. I think it is a bit misleading. The causality works via demand and output at home and abroad. See this Imbalances Looking For A Policy for an explanation.
Another aspect where Stiglitz may have improved is to stress on coordinated fiscal policy in addition to monetary policy.
Anyways, excellent talk.