Readers of this blog will notice how I attach special importance to the balance of payments in telling the story of how economies work.
In a recent blog post Can one have balance of payments crises in a currency union? at FT, Martin Wolf refers to the work of Anthony Thirlwall – who has made great contributions to the Kaldorian story of growth of nations.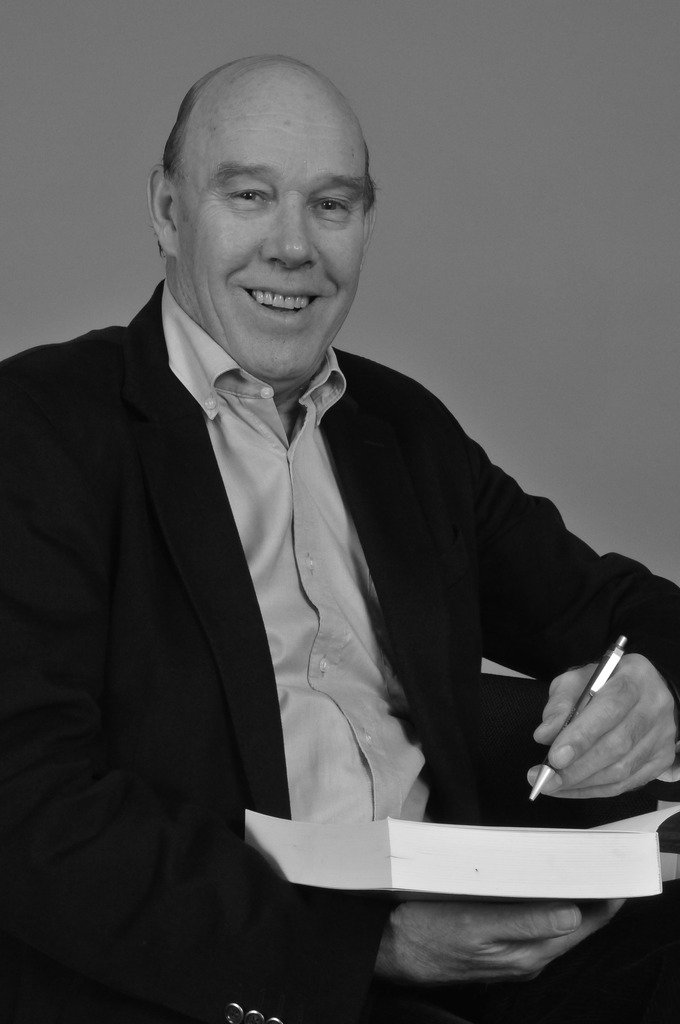 (photo courtesy Wikipedia)
The following article on the Euro appeared in the Financial Times on 9 October 1991 and the FT link of the article is here.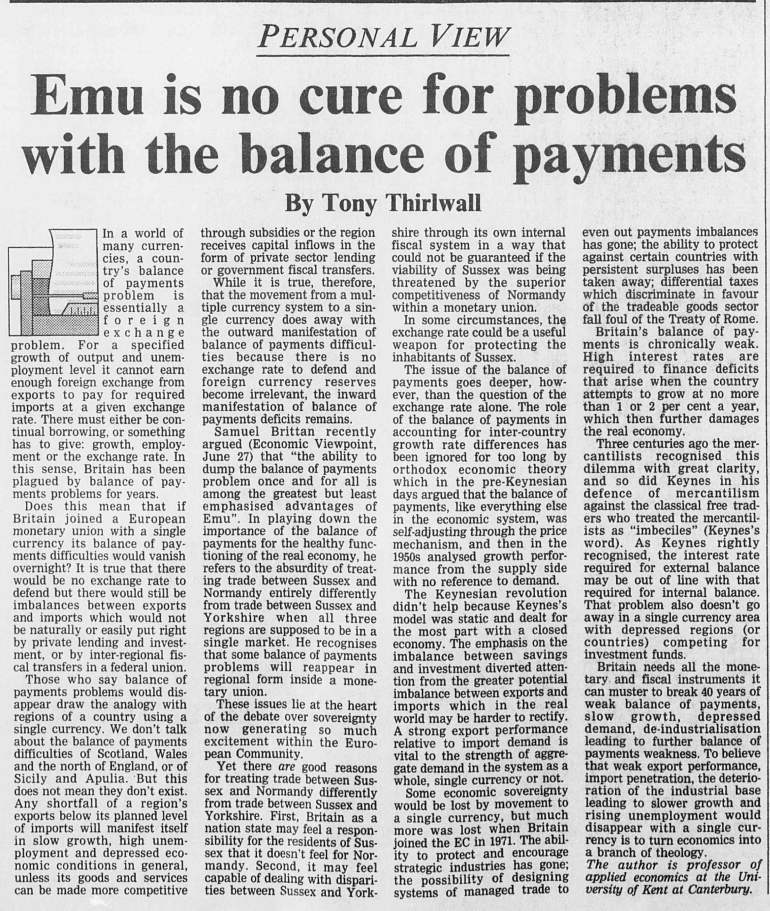 The whole blog post is written nicely by Martin Wolf and although lacking the Kaldorian punch, definitely worth reading.
Let us start at the most basic level: that of the individual. Can individuals have a balance of payments crisis? Certainly.
: -)
Thirwall and his colleague John McCombie wrote this supremely insightful book in 1994 titled Economic Growth and the Balance of Payments Constraint