Mario Draghi is talking to press reporters now, as I write.
The ECB reduced reserve requirements to 1% from 2% and plans to do Long-term Refinancing Operations with maturity up to 3 years (i.e., it will lend banks for a term of three years). It also relaxed collateral standards.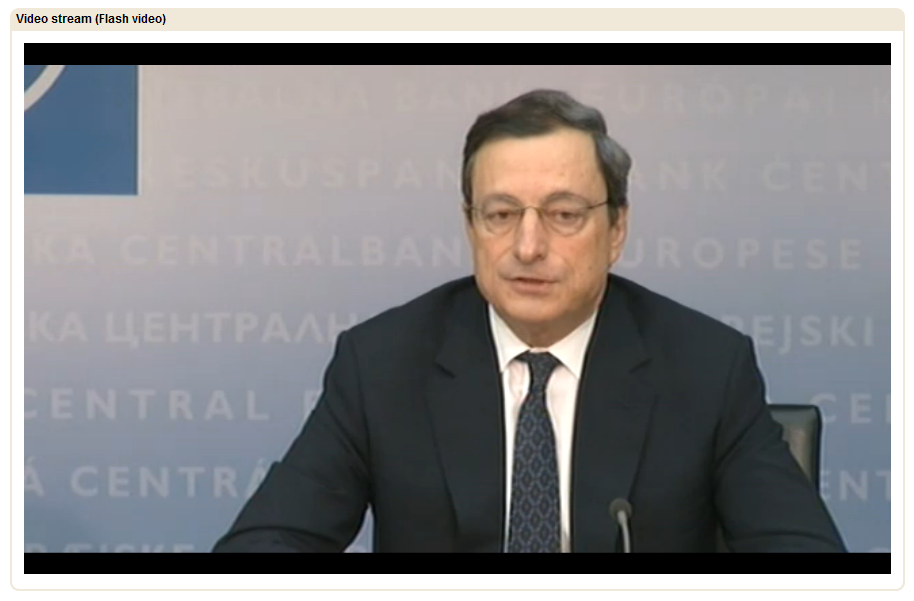 The markets are in absolute roller coaster. Mario said that IMF borrowing from the Eurosystem and lending the governments is a violation of the spirit of the Treaty and repeatedly said monetary financing of governments is not allowed because the Treaty embodies the best tradition of Bundesbank and that fiscal retrenchment will enhance confidence of the markets! Central bankers can't give up their dogmas, can they?
And to make his point clear, he again repeatedly said "no financing of governments" and while reporters tried no end to get something from him, he said "I wish all our leaders the best, and the ECB is here — which does not mean the ECB will respond" !
Here is FTSE MIB (FTSE's Index for Italian Stocks)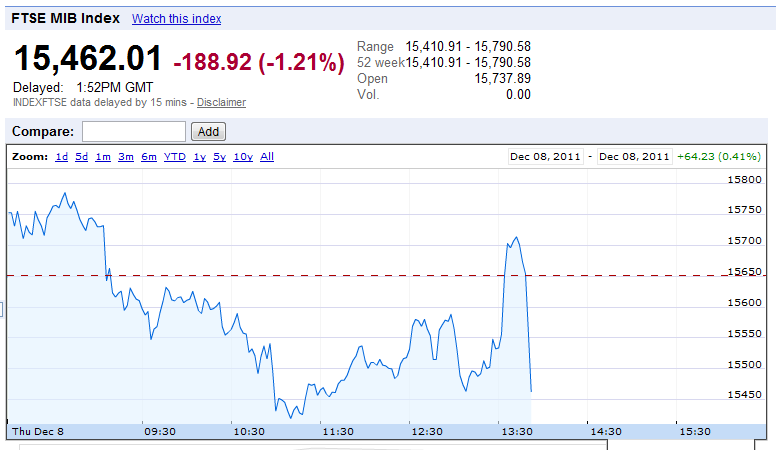 (Source: Google Finance)
Here's a chart of EURUSD from my iPhone CitiFX app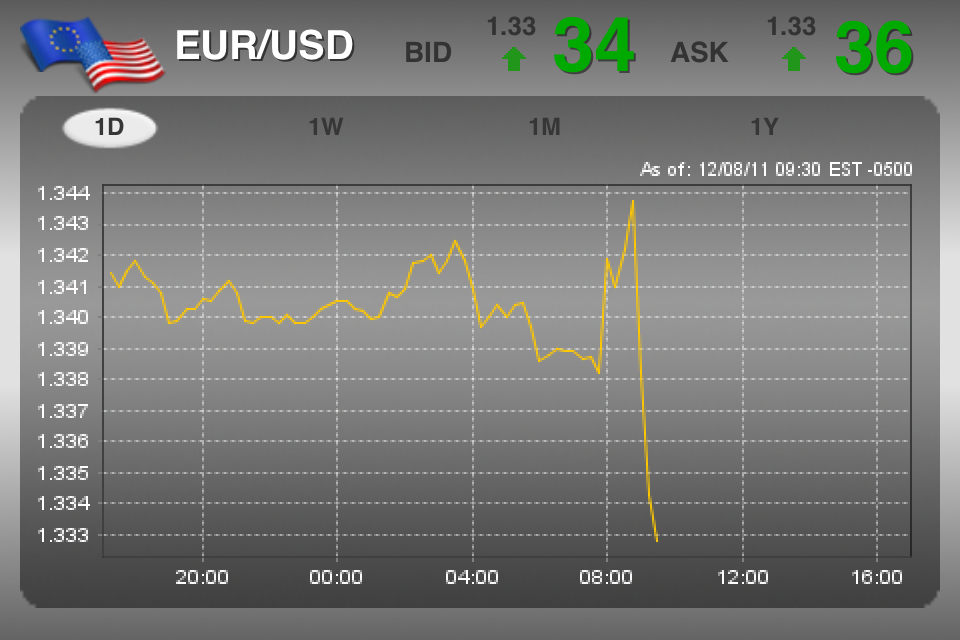 This photograph from FT is the best