John Cassidy of The New Yorker comments on the failed austerity policies in the UK:
During the past eighteen months, a callow and arrogant Chancellor of the Exchequer, empowered by a hands-off Prime Minister and backed by the bulk of the country's financial and media establishment, has needlessly brought Britain to the brink of another recession by embracing draconian spending cuts that hark back to the early nineteen-thirties. Rather than changing course and taking measures to boost growth, the Conservative-Liberal coalition is doubling down on austerity. On Tuesday, it announced plans to extend its cuts for two more years, until 2016-2017. "Until now, we had been thinking of four years of cuts as unprecedented in modern times," Paul Johnson, the director of the non-partisan Institute for Fiscal Studies, said. "Six years looks even more extraordinary."
The following was written in The Guardian in early 1981. Click to enlarge. And click again to enlarge.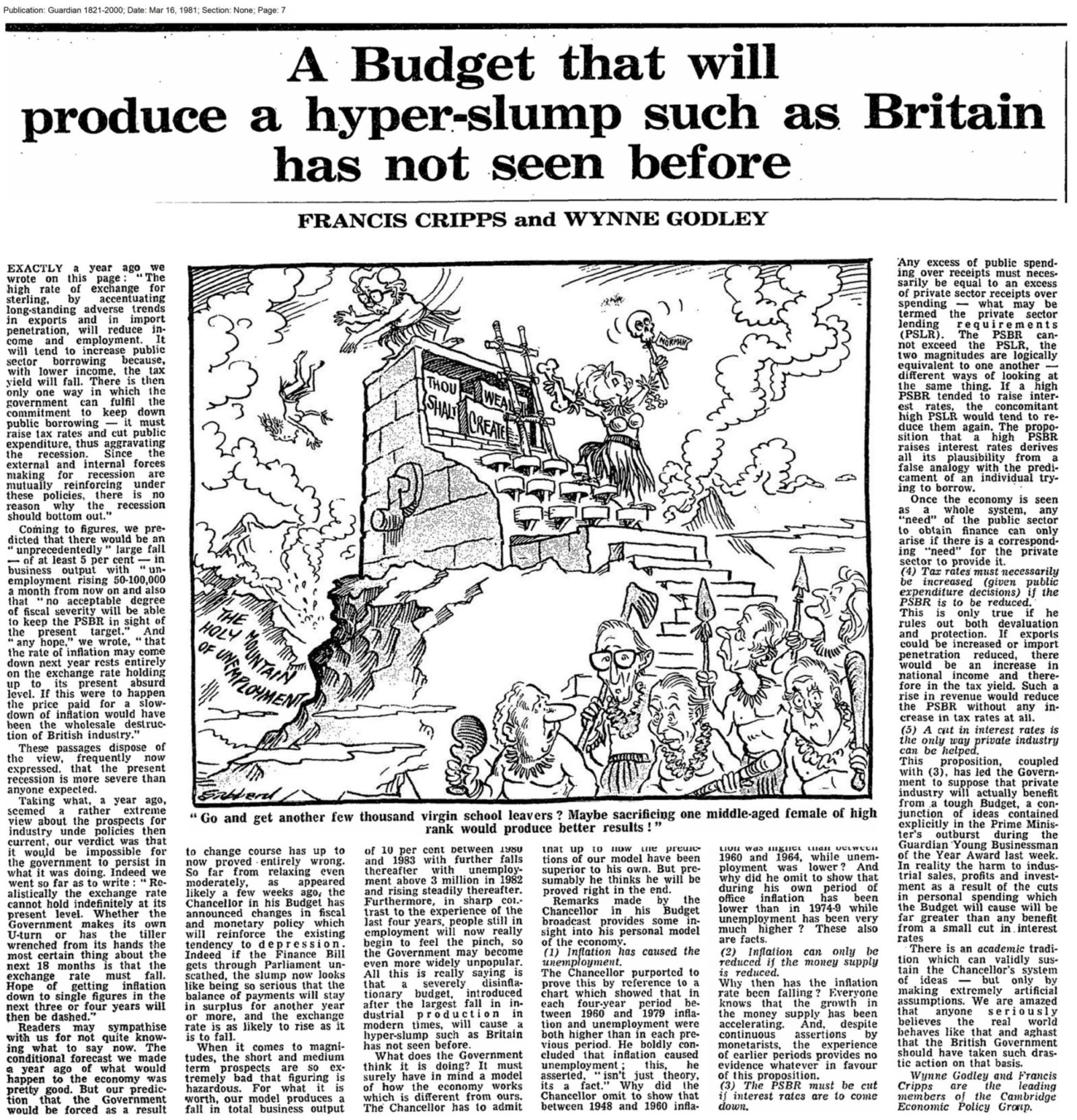 According to FT,
In the early 1980s, when recovery from global recession was slow, the jobless rate more than doubled, soaring from 5.3 per cent in August 1979 to 11.9 per cent in 1984.
13 quarters were required to recover the output drop, according to the BoE Inflation Report, February 2009
Seems nothing has changed in the last 30 years! Although, the Bank of England has dropped the bank rate to 0.5%, the present budget policies of the UK Government is a hangover of Thatcherism.